KOR-1109-LT Poly Bushing Lubricant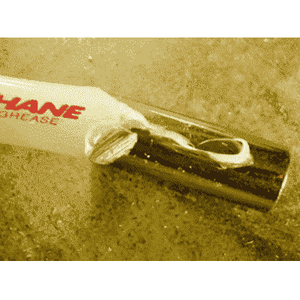 Two small tubes of mineral-oil based polyurethane lubricant, specific for polyurethane bushings.
This kit will lubricate all four polyurethane track bar bushing halves in both ends of a track bar.  
DO NOT use "normal" petroleum-based lubricant of any sort on poly bushings, due to the cause of abnormally quick degredation of the bushing.