Daystar 2 Inch Lift Kit | 2018 Jeep Wrangler JL - Fits 2/4 door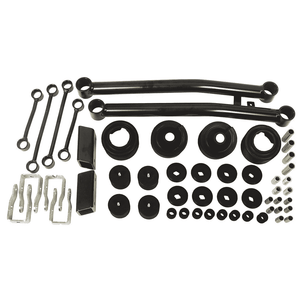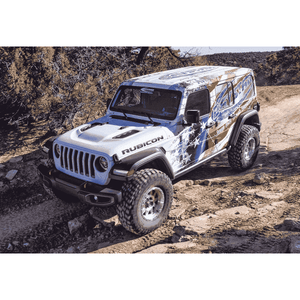 This Daystar Lift kit will level the stance and lift your new 2018 Jeep Wrangler JL 2 inches giving you more room for larger tires for more articulation and increased ground clearance.
2" Lift Kit contains:
4 Kevlar®-Infused Polyurethane Spacers
Extended Bump Stops
Lower Control Arms
Sway Bar Links
This Daystar 2 inch Lift Kit allows you to run 35s on your JL, 37s on Rubicon models.
Daystar Products has been the world leader in Polyurethane lift and leveling kits since 1977. Daystar lift and leveling kits raise your vehicle, while working within the factory suspension design. Daystar kits offer an improved ride, more ground clearance, and the ability to run larger tires and wheels, while reducing Noise, Vibration, and Harmonics (NVH).
Features of Daystar 2" Lift Kit:
Easy Install
No-Weld Design
No Metal on Metal Contact
Go Everywhere Warranty
Made in the USA
FMVSS 126 Compliant
Fits 2/4 Door
Check out this cool video from the Science Channel that puts the Kevlar Strands to an endurance test. This explains why Daystar 2 inch Lift Kits use Kevlar® spacers.