2" Suspension Lift Kit | Rough Country | Jeep Patriot 2010-2017 4WD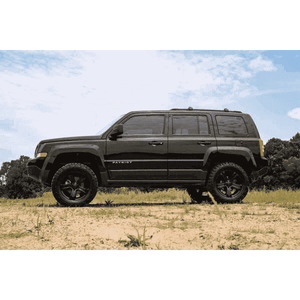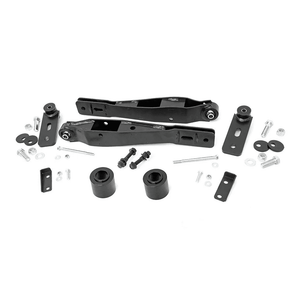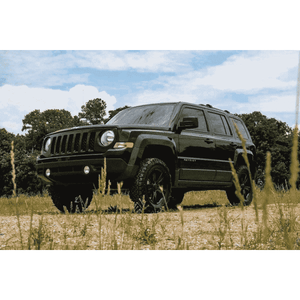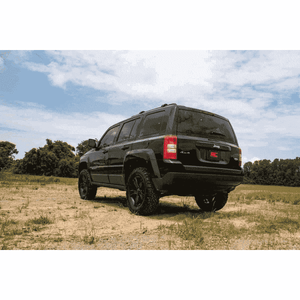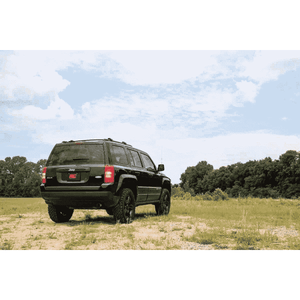 Get you Jeep Patriot an aggressive good look by adding Rough Country's latest product, the 2 inch Leveling Kit. This innovation with it's easy to install kit gives sufficient increased ground clearance so that you can run larger tires. Along with this it also levels the front of the vehicle with the rear for a meaner look that's sure to turn heads.

The 2 inches Jeep Patriot Suspension Lift Kit by Rough Country comes with a set of upper and lower strut spacers that together provide the best amount of lift while protecting the geometry of your CV angles.
The set of innovative lower control arms come with the Rough Country's X-Flex Joints, which promotes a better bushing durability and overall articulation. Added advantage is that they are able to handle side load more like the factory design than any other Lift Kit in the market. These adjustable control arms also make it easier to dial in the perfect jeep alignment!

The Lift Kit features an easy installation as it is a 100% bolt on process with no cutting or drilling required to install! Includes a Lifetime Replacement Guarantee!
Features for the 2 inch Jeep Leveling Kit
Increased ground clearance
Levels front of vehicle with rear
Allows for larger tires
Easy, bolt-on installation
Adjustable front and rear alignment
Technical Specs for Rough Country Suspension Lift Kit
Install Time: 2-3 hours 
Tires: 245/65R17 
Wheel BS: 4.5in 
Suspension Lift Kit for Jeep Patriot
4-wheel alignment must be performed after installation
Does NOT fit 2007-2009 Models
2" Leveling Kit includes:
Front Leveling Kit parts
Upper Strut Spacers
Lower Strut Spacers
Sway Bar Relocation Bracket
Rear Leveling Kit parts
Inner Lower Control Arms
Outer Lower Control Arms
Need Help Installing the Jeep Patriot Leveling Kit - Check out the 2" Jeep Suspension Lift Kit video guide.