OGS-162 JK Steering Stabilizer Relocation Bracket FREE 48-STATE SHIPPING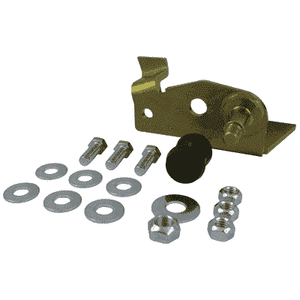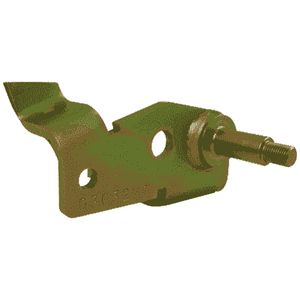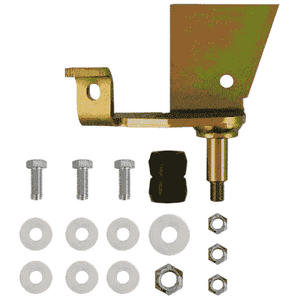 JK Wrangler Death Wobble Cure; Steering Stabilizer Relocation Bracket
The last place you want to lose maneuverability is on the trail, where diagnosing and repairing the problem is often impossible. Nevertheless, this unfortunate occurrence affects Wrangler JK owners more often than you might expect. The problem involves the factory mounting location of the steering stabilizer, which is immediately forward and well below the centerline of the front axle. This leaves the steering stabilizer defenseless against impact damage, and therefore is a disaster waiting to happen.
The Jeep specialists at JKS Manufacturing have identified this hazard and developed a solution that optimizes steering stabilizer performance while keeping it out of harm's way. The Steering Stabilizer Relocation Bracket is a heavy-duty, high-clearance bracket that positions the stabilizer in a much safer location where limited ground clearance and contact with obstacles are no longer a concern for the driver.
The JKS Steering Stabilizer Relocation Bracket is constructed from premium 0.25" steel and precision cut, formed and folded to provide incredible strength and a perfect fit. A heavy-duty mounting stud for the stabilizer is robotically welded to the bracket with premium hardware supplied to ensure a safe, secure connection. The entire bracket is covered with a durable zinc plating that provides a highly attractive and ultra protective finish for extreme atmospheric conditions.
The relocation bracket offers two options for vehicle attachment. A bolt-on installation using the high-quality fasteners supplied is a perfect choice for JK owners that only seek a more effective stabilizer location. An optional weld-on installation fuses the bracket to strategic points on the axle housing which effectively reinforces the otherwise weak factory trackbar bracket. This serves as an excellent alternative to our larger Front Trackbar Brace (PN OGS161) on vehicles without an inverted drag link.
All products in this Death Wobble Cure package are proudly American-Made!