02002HD Dodge Ram HD Track Bar Rebuild Kit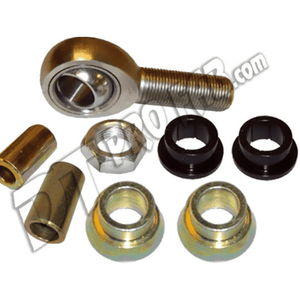 This Rebuild Kit is for all HD part# Ram track bar kits taking a 7/8-14 x 7/8" heim joint.  Take a look at your receipt for the part# of your tracbar.
 Another way to tell the size of part you have is to measure the jamb nut size; for a 3/4" heim it takes a 1-1/8" wrench.  A 7/8" heim takes a 1-5/16" wrench.
Made Here in Arizona