2007-2018 Jeep Wrangler JK Inner Fenders Front | Optional Vertex Shocks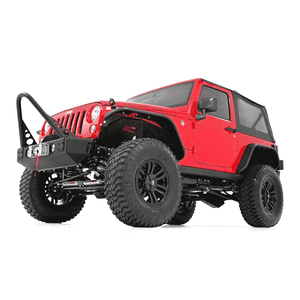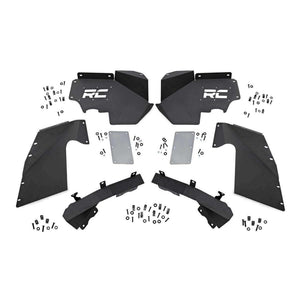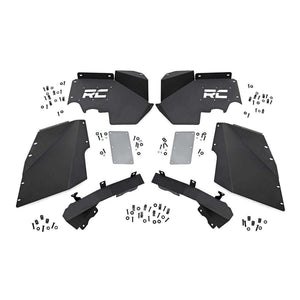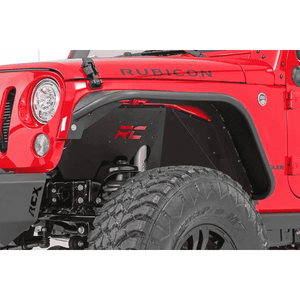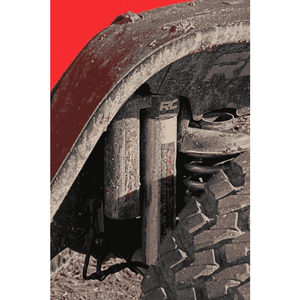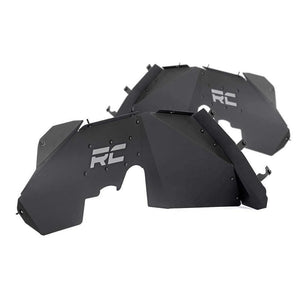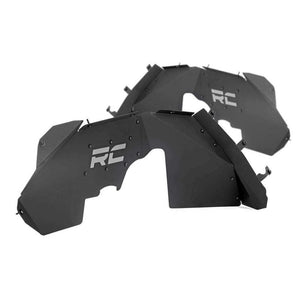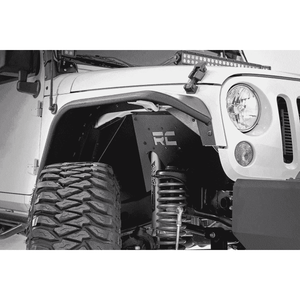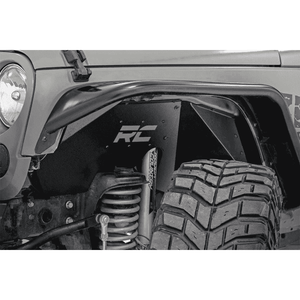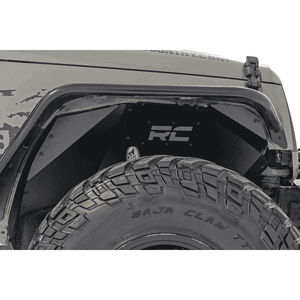 Want to clean up the look of your inner fenders when using aftermarket flares?
Get the Rough Country's JK Front Inner Fender Liners!
Eye-catching inner fender upgrade protects the engine bay from dust, mud, and debris, and can be easily installed in no-time flat!

These aftermarket fenders are a huge improvement for Jeeps wanting to get the best clearance and articulation possible, but when removing the stock fenders many people also remove the stock fender liners.

Get back your protection in this crucial area and protect your engine bay from the elements with Rough Country's innovative Front Inner Fender Liners.
The unique 3-piece construction of the liners cover more areas than other liners on the market, giving more protection to your engine bay and body panels.

Every individual Rough Country liner features a corrosion-resistant powder coat for long-lasting durability.

And not to forget, these liners mount firmly to the body for quiet operation, free of rattling or vibration noise.

Angular solid-steel design with 'RC" logo cutout gives your jeep Wrangler that aggressive look that's now more visible.

Included is the removable logo plate that can be custom painted to any color you wish for a pop of extra color.

The Rough Country Inner Fender Liners are a bolt-on installation process with minor drilling for an easy upgrade you can do with common tools in a home garage. Includes Rough Country's Lifetime Replacement Warranty.
Rough Country Inner Fenders Features:
3-piece construction for total protection
Keeps mud and debris out of engine bay
Easy installation
Paintable logo plate
Corrosion-resistant black powder coat
Improves the look of inner-fender area
Includes front driver and passenger side pieces
Technical Notes for the Vertex Shocks
Requires minor drilling
Fits ONLY models with Rough Country Vertex front Reservoir Shocks
Watch the Rough Country Jeep Wrangler JK Front Inner Flares with optional Vertex Shocks.