Superlift 2" Front Leveling Kit - 2019 Dodge Ram 1500 4WD (New Body Style)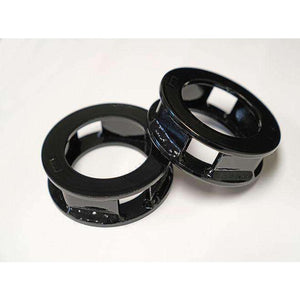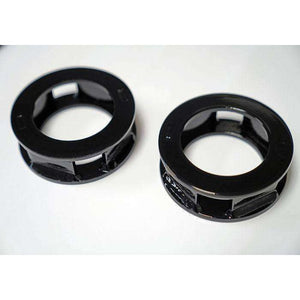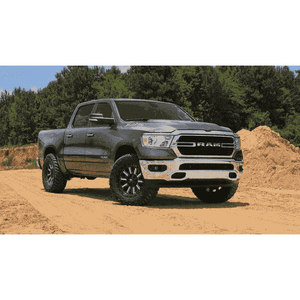 *Please note- This is not compatible with air suspension models.
SuperLift Suspension's Level-It Kit for the all-new 2019 Dodge Ram 1500 is a great way to enhance your truck's stance without sacrificing drivability. SuperLift Suspension purposely over builds their Level-It kits to have a strong, modern die-formed design constructed of solid steel giving your truck a strong suspension.
This SuperLift Front Coil Spacer Leveling Kit will give your ride 2" Lift. Easy to install with detailed instruction manual. The product fits the new body style Dodge Ram 1500.
The Front Leveling Kit Includes:
2" Leveling Kit (PN-40041)
Front Pre-load Coil Spacers (2)
Dodge Ram 2019 Front Level it Kit Specs:
Steel construction of the spacers will not decrease or deteriorate ride height over time
Allows the use of plus-size wheels/tires
Easy installation and removal
Perfect for restoring height loss from heavy front bumper installations or winch
Increases jeep appeal by leveling the stance of the vehicle
Provides 2 inch Lift Height
10.9-grade metric hardware included when needed
Protective powder coat finish
Fitment for the Leveling Kit
1994-2001 Dodge Ram 1500
2006-2013 1500 Mega Cab
1994-2013 Ram 2500
1994-2012 Ram 3500 4WD
2019 Ram 1500
Specialty of Superlift for the 2019 Dodge Ram 1500
All Superlift Suspension Kits for the all-new 2019 Ram 1500 are backed by a Limited Lifetime Warranty
Made in The USA
Technical Installation Guide
Detailed manual with step-by-step instructions for the lift kit installation procedures suitable for do-it-yourself (DIY) people or professionals
SAFETY NOTE: Dodge has recalled some steering components that may affect your truck, including tie rod ends. (we had a customer contact us about a snapped tie rod end on his Pitman arm, rendering his steering wheel useless). Please check your VIN here for recall info: http://recalls.mopar.com and have a professional inspection done for ALL your tie rod ends as soon as you can!