Clayton Offroad WJ Grand Cherokee Steering System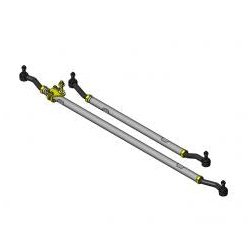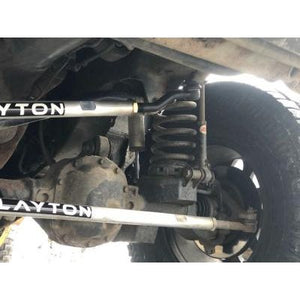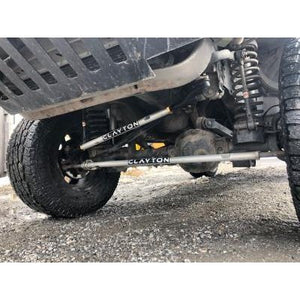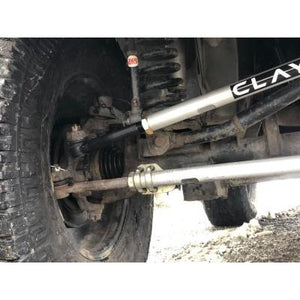 Clayton's Jeep Grand Cherokee WJ, 1999-2004 complete steering system has both strength and simplicity in mind.
The strength comes from the 1 3/8s SOLID 7075-T651 Aluminum bar which we drill and tap for OE style end links (tie rod ends). This is used for both the drag link, and the tie rod. An upgraded tie rod steering stabilizer mount is included which allows you to upgrade to a recommended Fox or Bilstein steering stabilizer. 
Simplicity is achieved by making this a 100% bolt in system. Just unbolt your factory tie rod and drag link, and bolt our heavy duty aluminum version in. 
If you already upgraded your end links (tie rod ends), check out the Jeep Grand Cherokee WJ Steering Upgrade. This provides the aluminum tie rod, drag link, jam nuts, stabilizer mount and allows you to reuse your end links (tie rod ends). 
NOTE: Stock steering stabilizer does NOT work with this system. Our KOR-9301 kit will bolt right up. 
" 7075 aluminium alloy is an aluminium alloy, with zinc as the primary alloying element. It is strong, with a strength comparable to many steels, and has good fatigue strength and average machinability. "  (https://en.wikipedia.org/wiki/7075_aluminium_alloy)