Core 4X4 Tier 3 Adjustable Track Bar for 99-04 WJ Grand Cherokee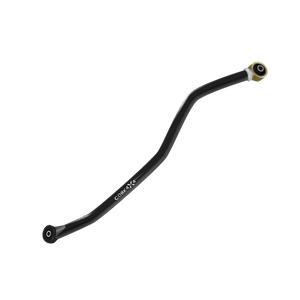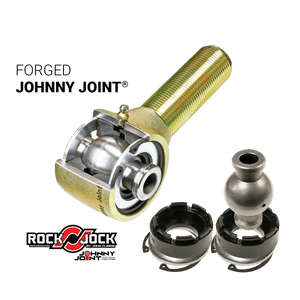 Core 4×4 Tier 3 adjustable front track bar provides fine-tuned adjustment to center your front axle for proper alignment and increased articulation.
Not All Builds Are The Same, And Not All Budgets Are Unlimited, that's why CORE 4×4 builds four levels of adjustable track bars, so you can get the best part to fit your budget. All tiers are a solid upgrade and will work with many lift sizes. Tubing diameter, wall thickness, and bushing selection are the main differences.
Compatible with Jeep Grand Cherokee WJ 1999-2004.
Adjustable Front track bar designed for the Front suspension position, compatible with 0″ — 6″, 6″+ lift heights.
Built with 1.5″ OD 5/16″ Wall DOM tubing, with your choice of Polyurethane bushing on fixed end and Forged Currie Johnny Joint on the adjustable end. (KOR Super Hard Bushings compatible as available replacements for the included factory equivalent bushings on the fixed end of Tier 3 bar).
CORE 4X4 track bars are primed with a zinc primer then powder coated with color for maximum durability and corrosion resistance. (available in 10 color options)
Designed and manufactured in Orem, UT, we pride ourselves on quality products. That's why we offer the unique "You break it. We replace it" lifetime guarantee.
We focus heavily on building quality trackbars that can withstand whatever trail or obstacle you point your wheels at and still handle great on the road. Customer satisfaction and build quality are our top priorities! All our trackbars are built with high-quality materials right here in the USA and carry our unique "You manage to break it. We replace it" lifetime replacement guarantee.