IRO WJ Grand Cherokee 99-04 Adjustable Track Bar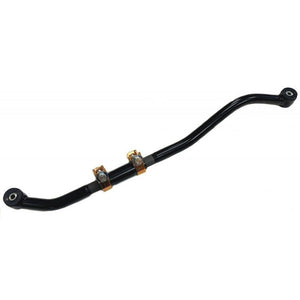 NEWLY REDESIGNED!!!
Bar is currently in-stock and ready to ship. Special pricing while supplies last.
IRO's new track bar features a double adjuster for easier adjustment, working for any lift height from 0" to 8". This track bar has been carefully designed so that it will not limit suspension articulation. Very heavy duty 1.25" diameter solid steel, most other aftermarket track bars are made from hollow tubing that can be bent by off road use. This track bar will keep your steering tight and responsive and will not contribute to "death wobble" like lighter duty track bars.

Compatible with KOR Super Hard track bar bushings.