ORO SwayLOC for Jeep Cherokee XJ remote control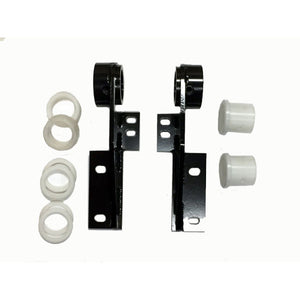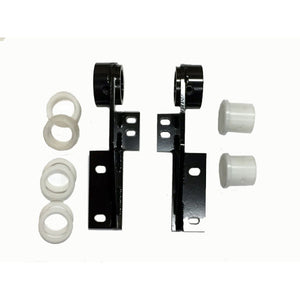 This is the remote controlled version of SwayLOC for Jeep XJ.
SwayLOC is the original dual-rate swaybar that provides different control rates for off-road and on-road use. SwayLOC improves balance and control while providing full articulation during off-road use. It also delivers near OEM ride quality during on-road use that is more firm than the stock swaybar.
The dual rates are achieved through the use of two concentric torsion bars. SwayLOC uses a simple latching mechanism to easily change between off-road and on-road use without having to struggle with disconnect links or having to be on level ground. The proven cam latching system guarantees that SwayLOC» engages in the correct position for on-road use and disengages for off-road use when chassis flex releases pressure on the latch.
The remote controlled version works using an air operated latch,1. The latch is controlled by an in-cab switch. Turning off the lighted in-cab rocker switch automatically sets the latch to engage for high on-road resistance. Turning it on sets it to disengage for low off-road resistance.
SwayLOC for XJ mounts with included brackets to the factory swaybar mounting area, and forward up to the back edge of the stock bumper. (Custom bumpers may require some trimming to clear).
A multi-piece linkage kit is included to create a variety of linkage lengths to fit most lift heights from stock to over 10″.
Notes:
1. Requires an air supply with a minimum of 50 PSI to disengage the latch. No air pressure is used to engage and sustain the latch for on-road use.