Rotopax-style Overland Containers: Cam Cans with Universal Roll Bar Mount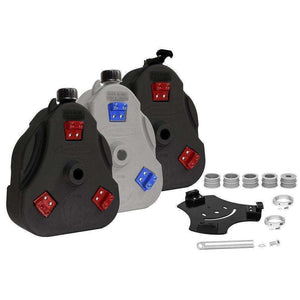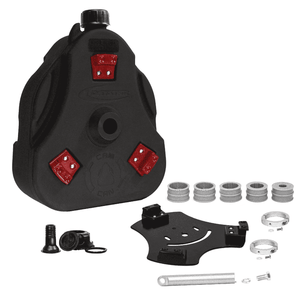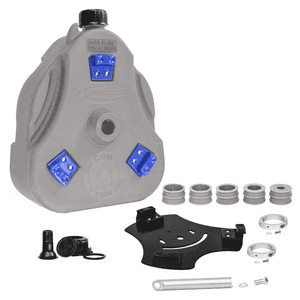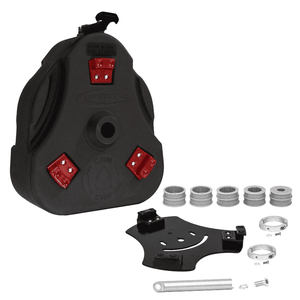 Are you looking for a great way to store Water and other Fluids safely in your Jeep?
How about your tools too...?
Introducing the Rotopax-style Cam Cans with the Pro Mount Universal Roll Bar Mounts. These jeep storage cans attach easily to roll bars, cages, or tubes sized 7/8", 1-1/2", 1-3/4", 1-7/8", or 2" in diameter.

Available as a Fluid or Drinking Water Can, these Cam Cans can hold 2 gallons of drinking water or liquids like antifreeze or lubricants.

Also available is a Trail Box that holds 2 gallons worth or trail gear like tools, ropes, gloves, or a first aid kit.

Each kit comes with One Cam Can and a Universal Roll Bar Mount.
Features of the Cam Cans:
Available as a 2 gallon Fluid Can, Water Can, or a Trail Box with 462 in³ of storage
Billet aluminum roll bar clamps with Kevlar®-infused adapters that fit 7/8", 1-1/2", 1-3/4", 1-7/8", and 2" roll bars
Fluid and Water Cam Cans come with a barbed, no-spill spout
Easy Install Design
Made in the USA
Don't know what these jeep storage cans are? Check out this Product Review by Daystar that explains the burning question - What are Cam Cans?