Stickers: ''Rubicon Tested Moab Approved'' KOR Medium-size Logo Stickers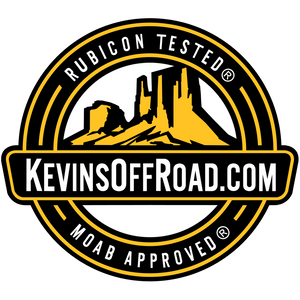 Snatch up one of our snazzy new round-logo stickers for your rig.
These stickers are UV-protected, and measure 5" wide by 4-1/2" tall.  Looks sharp!  Also available from KOR are round-logo stickers which are 2" wide by 1-3/4" tall, as well as giant hood / door stickers which are 24" wide and 23" tall.