Jeep Cherokee XJ Roof Mounted Tire Carrier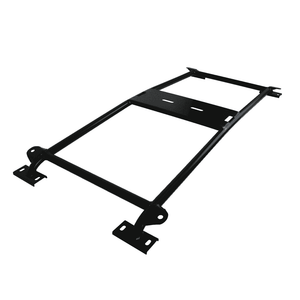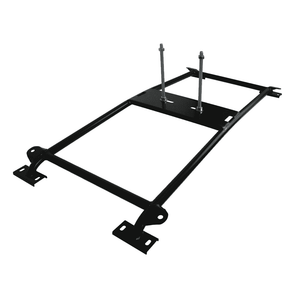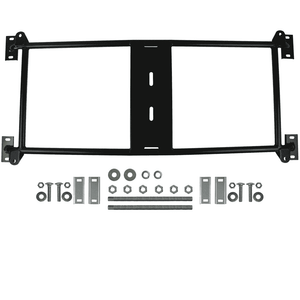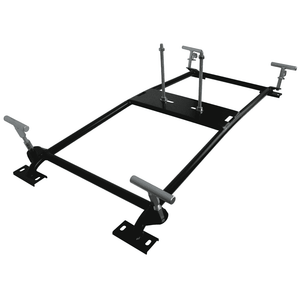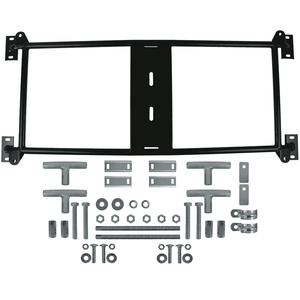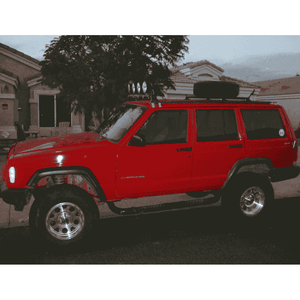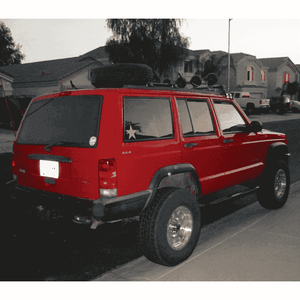 Jeep Cherokee XJ Roof Mounted Tire Carrier
Please expect a 1-2 week ship time for this carrier currently.
Jeep Cherokee XJ Roof Mounted Tire Carrier. Relocate your primary spare tire to the roof and free up more cargo space, or carry an additional spare.
Tired of your spare tire taking up too much usable cargo space in your Jeep?  Would you like to carry more gear inside and wish you could put the tire elsewhere, but you don't have a rear bumper mount yet?  Or, maybe you have a spare on the bumper but want to carry a second one in addition.  An additional spare is handy to have when you're out in the wilds, far away from the nearest tire shop (trust me, I know).  Check out our Jeep Cherokee XJ Roof Mounted Tire Carrier; also available for WJ and ZJ models.  Our tire carriers let you relocate your spare tire to the roof, thus freeing up more internal cargo space.  These are handcrafted here in the U.S. of A and are finished with protective black powder coat.  You have your choice of two versions; "Basic Version" (tire carrier only), or "Upgraded Version" (tire carrier + Hi-Lift and Shovel mounts with T-handles).  This XJ Tire Carrier will carry a 40" tire.
This Tire Carrier only fits 1995 an up XJ's with the triangular shaped roof rails.
Special Note: There are 2 available options for this Tire Carrier.  Please make sure to select the correct option when placing your order!
Features:
Hand Crafted Quality

Made in the U.S.A.

Free up more interior space

Carry a second spare

Finished in protective black powder coat

Upgraded Version w/ Shovel & HiLift Mounts