Jeep Cherokee XJ RoofNest Roof Top Tent Platform Roof Rack for RTT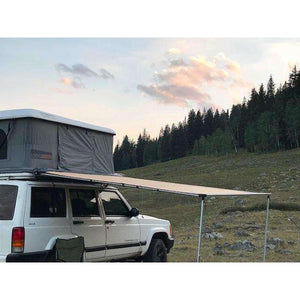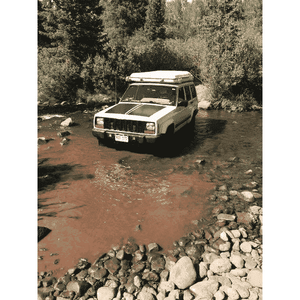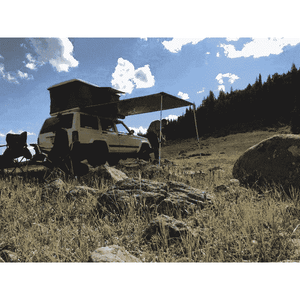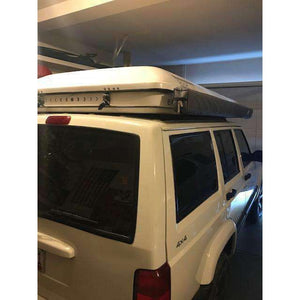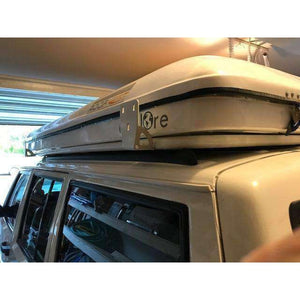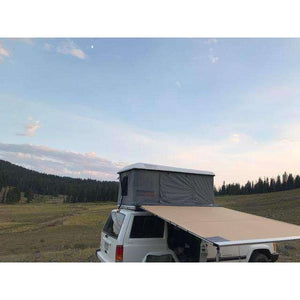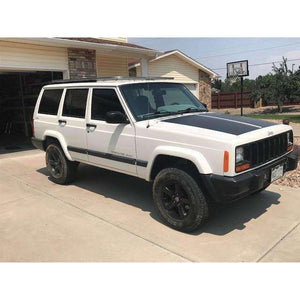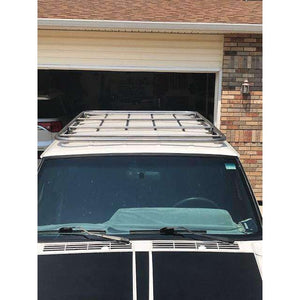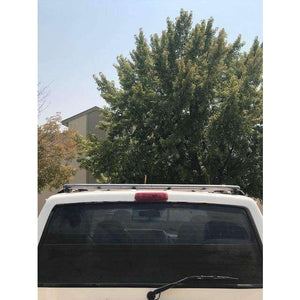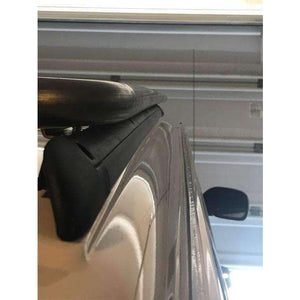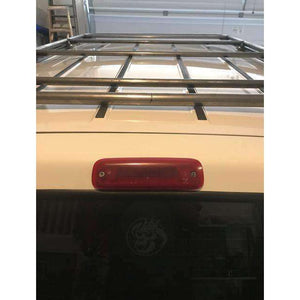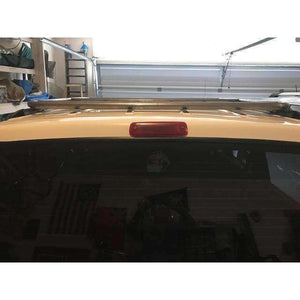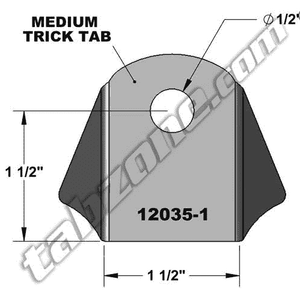 Roof Top Tent Base Roof Rack for RoofNest and other RTTs fits Cherokee XJ 1995+
This is a variation of our Cherokee XJ Platform Roof Rack, specifically designed to mount a RoofNest or other Roof Top Tent to.  It's SUPER-low profile, and keeps your RTT nice and low also, making it more stable, easier to climb into, and giving you the maximum amount of clearance under low-hanging tree branches.
Our new Hard-KOR Jeep Cherokee XJ Roof Top Tent Platform Roof Rack gives you a flat platform that mounts securely to your factory roof rails, and adds only 1.5 inches of increased height, allowing you to park in your garage, or in parking structures, with no problem at all.
Dimensions are generous, at approximately 73" x 48" x 1.5" at it's tallest and widest
Here's some of the many benefits to the Hard-KOR Roof-top Tent specific Platform Roof Rack:
Mount your RoofNest Roof Top Tent, or any other RTT you prefer, safely and securely to the roof of your XJ Cherokee.
When the tent is not mounted, you can use the platform to lash down some Rubbermaid containers on top with straps and a webbed cargo net for long road trips with the family.
Mount your roof-top tent (RTT) easily to the Roof Rack Platform, which allows it to be removed more easily than the permanent roof mounts.
Optional light tabs are available as well, so you can add up to four lights across the front, rear, left side, right side or all four.  The entire Roof Rack Platform can be easily removed with 8 nuts, leaving the rail mounts in place, for easy mounting and dismounting.
Note: Due to its size, it can't be shipped UPS or FedEx Ground, Truck Freight is the only option, unless you come to Phoenix, Arizona. 
Free local pickup or delivery in Phoenix Metro area. Freight Shipping costs $199 to a zoned commercial address. If you want it shipped to your residence, no problem...but consequently, there's a $184 surcharge charged by the freight company.

One other trick is to pick it up at the local freight depot, so you can avoid this charge. These are located in industrial areas, and are usually with 30 minutes for most customers.
Here's an install that was done on our similar Safari-style Roof Rack, on an XJ:
Here's a video of an installation of our Safari rack (our Safari Rack is one of our Platform Racks with welded sides) on a Cherokee:
https://www.youtube.com/watch?v=tr_UCF9f90Q