Jeep Grand Cherokee WJ Roof Mounted Tire Carrier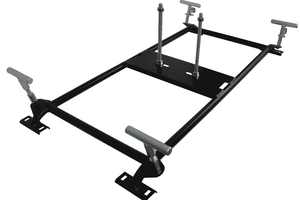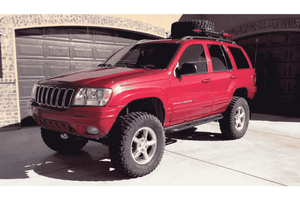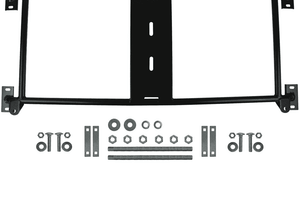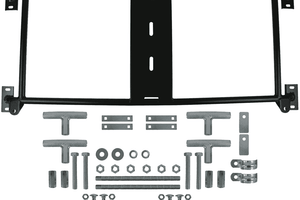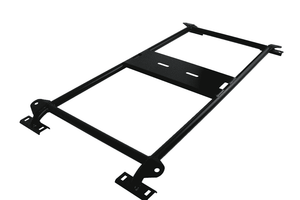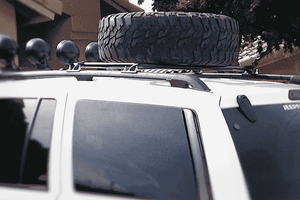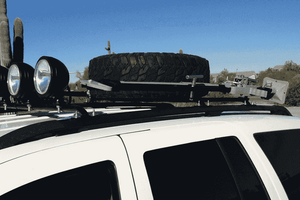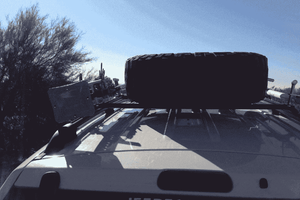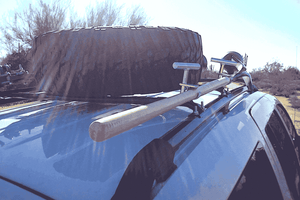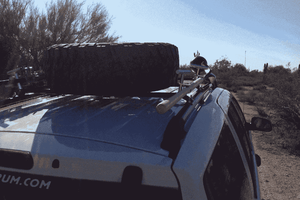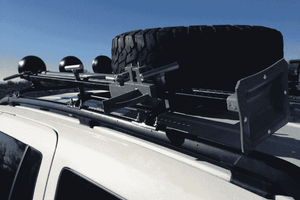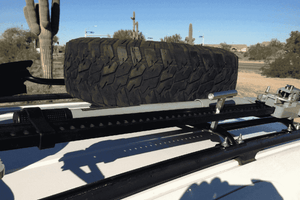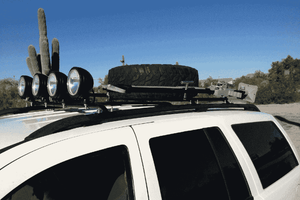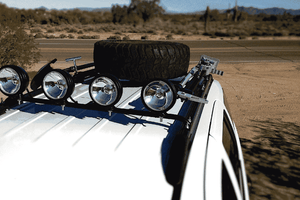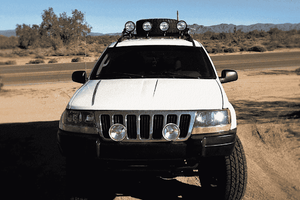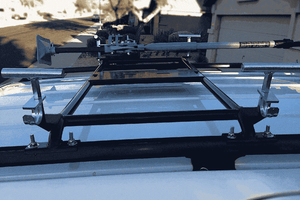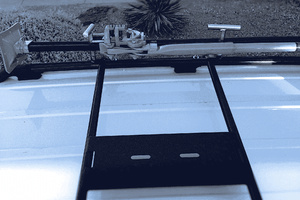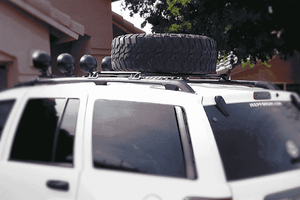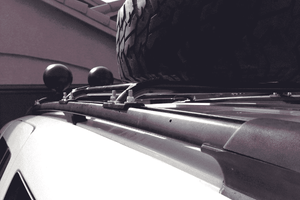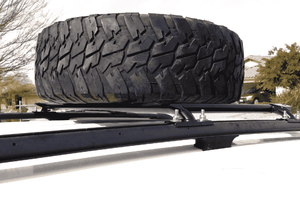 Jeep Grand Cherokee WJ Roof Mounted Tire Carrier
You can't fit a larger than stock spare tire in the factory compartment, our system lets you carry it on the roof. 
If you are running larger than stock tires, you know you can't fit a spare in the factory provided compartment.  I believe a 245/75R16 (30.5") tire is the largest tire it will hold.  Therefore, if you want a larger spare, you need to carry it either on the rear bumper or up on the roof.  Sure, you could just toss it into your cargo area, but that consumes valuable real estate, limiting your ability to carry gear .  Check out our Jeep Grand Cherokee WJ Roof Mounted Tire Carrier; also available for ZJ and XJ models.  Our tire carriers allow you to carry your spare tire on the roof if you don't have a bumper mounted carrier.  If you already carry one on your bumper, you can carry a second spare on your roof in addition.  A second spare comes in handy on long backcountry trips; believe me, I know.  We handcraft these here in the U.S. and finish them in durable black powder coat.  You have your choice of "Basic Version" (tire carrier only), or "Upgraded Version" (tire carrier + Hi-Lift and Shovel mounts with T-handles).  Our carrier accepts a 36" tire if you are running with a HiLift, and a 40" tire if you are not.
Special Note: There are 2 available options for this Tire Carrier.  Please make sure to select the correct option when placing your order!
Features:
U.S. Hand Crafted Quality

Carry larger than stock spare, and/or a second spare

Durable Black Powder Coat Finish

Upgraded Version w/ Shovel & HiLift Mounts