KOR-9302 2-1/4'' WJ Grand Cherokee A-Arm Spacer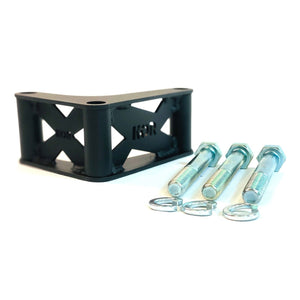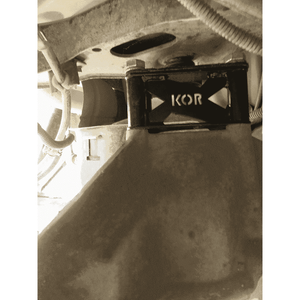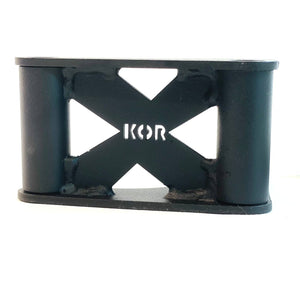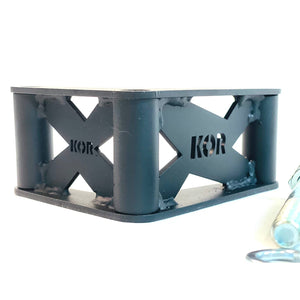 A-Arm Spacer for WJ Jeep Grand Cherokees (1999-2004)

Any time a Jeep WJ Grand Cherokee is lifted, the factory rear upper A-arm is placed at an angle it was not designed for, and it won't stand up to the abuse for very long. Our Hard-KOR A-Arm spacer is an inexpensive upgrade, which returns the ball joint back to it's factory angle, saving you hundreds of dollars in cost from the dealer to replace it, and saves you a LOT of hassle if it binds up and goes out on you at the worst possible time...usually while you're attempting to enjoy yourself offroad, away from civilization.
On your WJ Grand Cherokee, the rear suspension uses a triangulated upper A-arm assembly. The A-arm connects at the front side to both frame rails under the rear seats, and triangulates inward and rearward, connecting at the top of the rear axle with a "pocket", which holds a large ball joint.  This assembly centers the upper portion of the rear axle both left/right, and forward/rearward at the same time, allowing the axle to move through the entire suspension cycle without binding.
However, the more lift you have on your Grand Cherokee, the shorter the life of the ball joint, due to binding.  At 3" of lift, an A-arm spacer is absolutely NECESSARY to keep the upper ball joint from binding up through the suspension cycle, and to protect the ball joint from a sure death.
Our Package Includes Durable Black Powder-coating and includes all the necessary hardware to install it, at the amazing sale price you see below!  It's fairly easy to install, and can be done in a level driveway or parking lot on a Saturday in just a few hours by yourself, with a little bit of effort, a socket set, and a floor jack.