Ford 8.8'' Differential and Pinion Skid Plate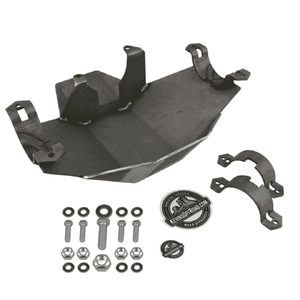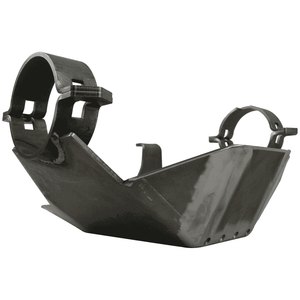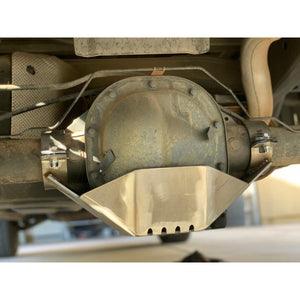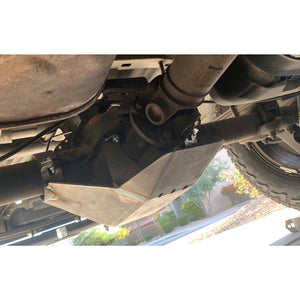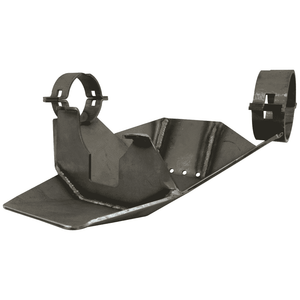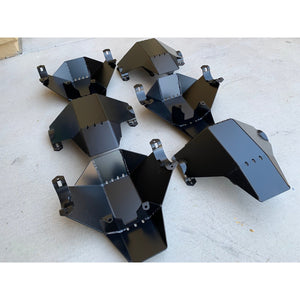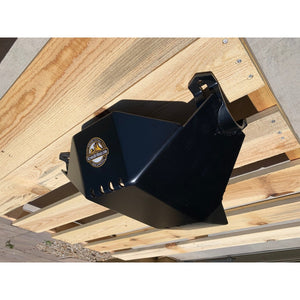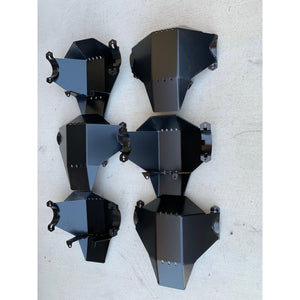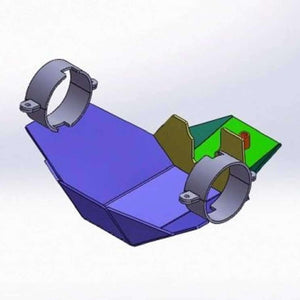 Skid Plate | Ford 8.8'' Differential and Pinion Skid Plate by KevinsOffroad
Made in Arizona
This is the last skid plate you will ever buy for your Ford 8.8 axle, due to it's extremely solid construction, and it's an essential piece of armor for your differential!  Laser cut and CNC formed from 3/16 cold-rolled steel, it's designed to protect your Ford 8.8" rear axle from damage caused by having a little too much fun, during off road driving. 
Exclusive Features of the Hard-KOR Diff Skid for the Ford 8.8" axle:
Front yoke guard protects your driveline yoke and driveline, while clearing rocks, or other obstacles, that would destroy other skid plates.
Rear differential "factory cover protector" feature protects against backing up into an obstacle that would puncture the differential cover.
Allows you to easily slide your differential over rocks and obstacles without worry of damage or hanging up
Pound the desert without worry of damaging a vital piece of equipment.
Fits all years Ford 8.8" differential
Skid is shipped bare steel, so that you can easily use the same rattle-can to touch it up after a few "knocks on the rocks".  (We can powdercoat it for an additional charge if you like, but it'll still scratch off.)
This is a *MUST HAVE* for any serious off-road vehicle running the Ford 8.8 rear axle.  They are currently in stock, ready to ship.
If your rig didn't come with a Ford 8.8" rear axle, there are HUGE benefits to upgrading to the Ford 8.8" rear end, especially if you're running an AMC 20, a Dana 30, or an Aluminum Dana 44 rear differential.
Rear Disc brakes already installed, so no additional cost to upgrade a drum-brake axle

Plentiful to find in local wrecking yards

Fairly inexpensive due to the availability

Plenty tough to take on a 35" tire and a locker

Traction upgrades available, but many come with a limited slip already installed

31-spline axle shafts available on later models (versus 28 spline)

Ranger and Explorer models measure 59.75" wide, matching the width of most Dana 35 and 44 applications

Parking brake assemblies already built in...no frustrating parts-sourcing and retrofitting necessary

5 x 4.5" lug pattern, matching earlier Jeep lug pattern, and shafts can easily be re-drilled to 5 x 5.0" for later patterns
For complete info on the Ford 8.8" swap, browse this post: