Jeep Grand Cherokee ZJ Safari Roof Rack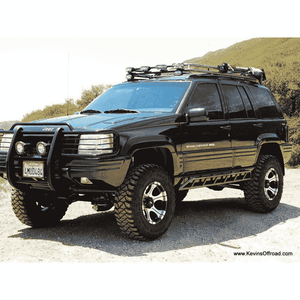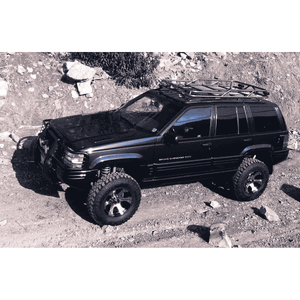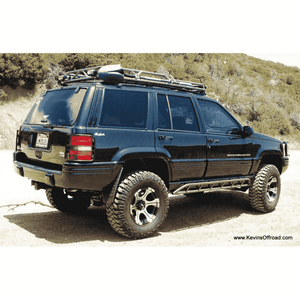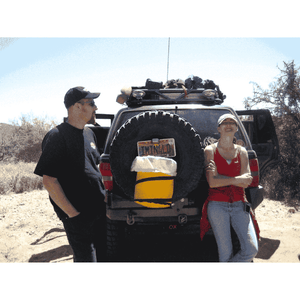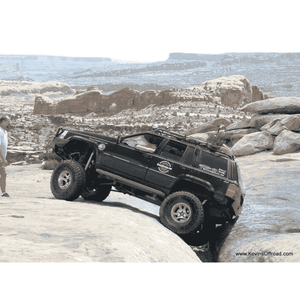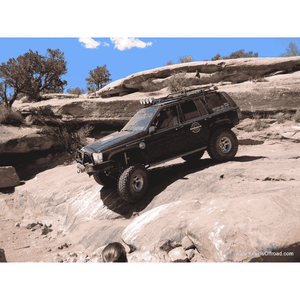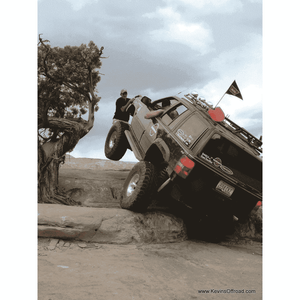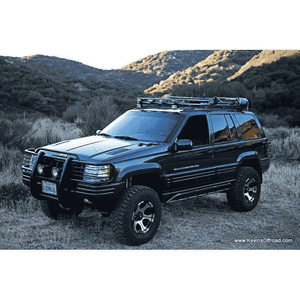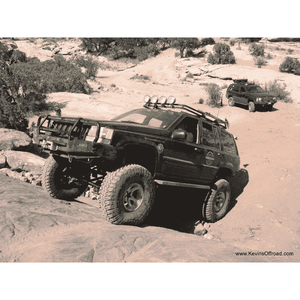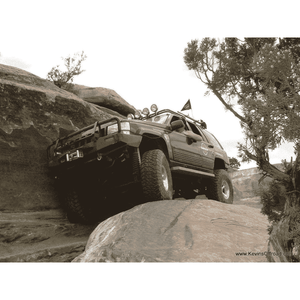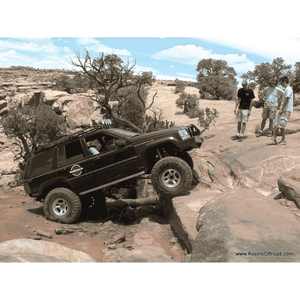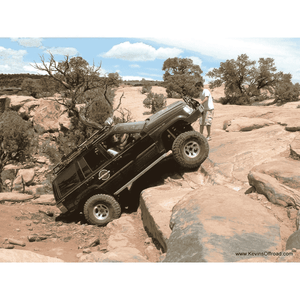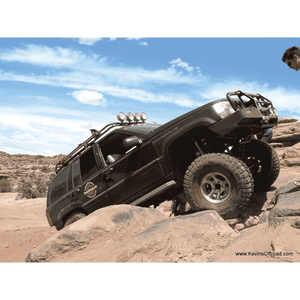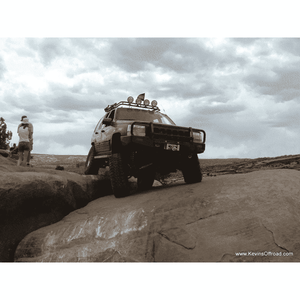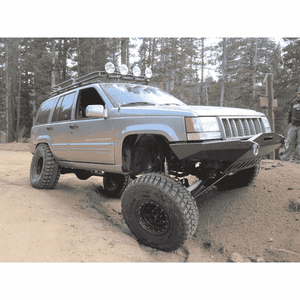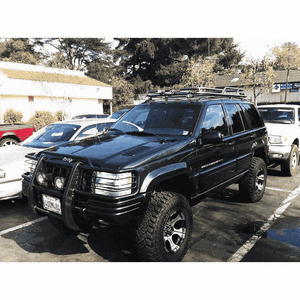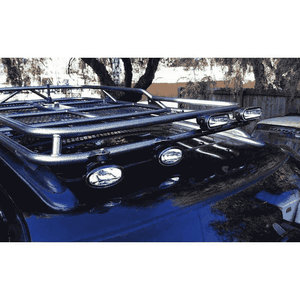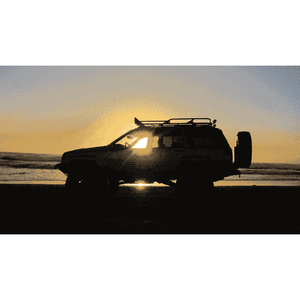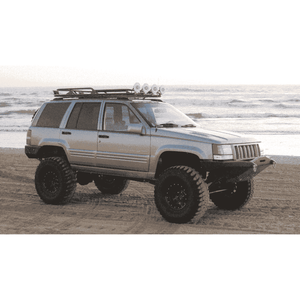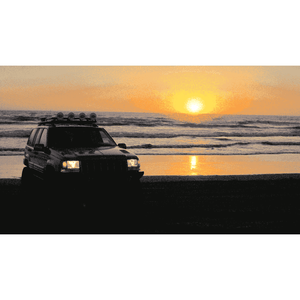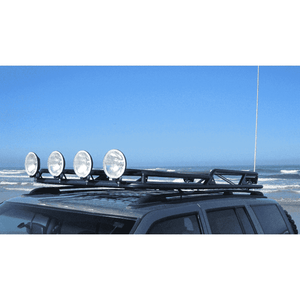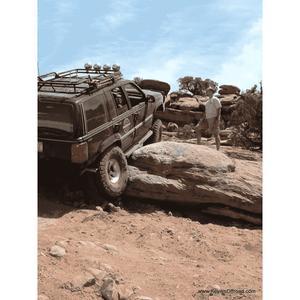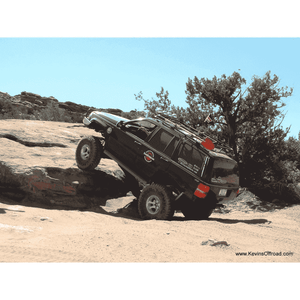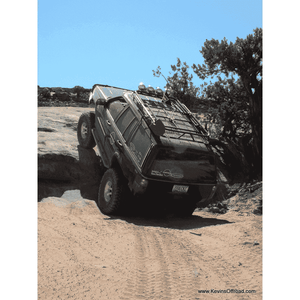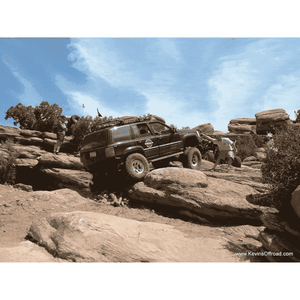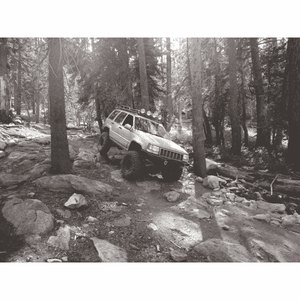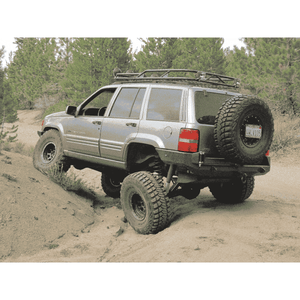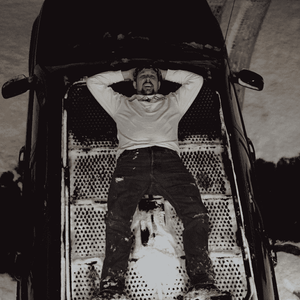 Jeep Grand Cherokee ZJ Roof Rack (Safari-style) fits '93 to '98 ZJ Grand Cherokees
Please note: Each rack is hand built in Phoenix, AZ and current estimated ship time for new roof rack orders is now 3 weeks from date of order. 
Note: Due to its size, it can't be shipped UPS or FedEx Ground, Truck Freight is the only option, unless you come to Phoenix, Arizona. 
One other trick is to pick it up at the local freight depot, so you can avoid this charge. These are located in industrial areas, and are usually with 30 minutes for most customers.
Free local pickup or delivery in Phoenix Metro area. Freight Shipping costs $199 to a zoned commercial address. If you want it shipped to your residence, no problem...but consequently, there's a $184 surcharge charged by the freight company.
Need a Roof Rack for your Grand Cherokee that looks great and works even better? Check out KOR exclusive Jeep Grand Cherokee ZJ Roof Rack - Safari-style! Newly released, designed round tube version of the old-fashioned roof utility rack. 
Sturdy, solid, and lightweight built (59 - 68 lbs depending on version). I've over-built it so that you have room for suitcases, Rubbermaid containers, Hi-Lift jack, spare tire, and whatever else you need. Exclusive features that no other Roof Rack has; steel mesh flooring either left open above the moonroof area to let the sunshine stream in, or a fully-welded mesh floor version is available for those without moonroofs.
Note: If you own a 5.9L ZJ, your Jeep uses different roof rails than the 4.0L and 5.2L ZJs. When placing your order, please make sure to select BOTH the floor coverage you want AND your mounting hardware. Otherwise, you may end up with the wrong mounting hardware.
The ONLY roof rack built *SPECIFICALLY* to mount on the roof of Jeep Grand Cherokee ZJ's! The rest are generic roof racks with bolt-on mounts. Not designed with our fully-welded and integrated Grand Cherokee roof mounts!
Features 4 built-in forward-facing light tabs, 2 built-in rearward facing light tabs, integrated Hi-Lift mount on one side, shovel mount on the other, and an integrated spare tire mount to accommodate up to a 37" tire up top! We currently have a mounting system for all models of WJ and ZJ, and the later model XJs with the newer triangular style roof rails ('95 and up).
Video installation of our Safari Rack on a Cherokee (Grand Cherokee similar): 
Rack is EXTREMELY labor intensive to build with its numerous compound bends and fish-mouthed tube angles.  
Price INCLUDES mounting hardware to attach it to your factory roof rails at NO ADDITIONAL CHARGE. Others charge upwards of $75 for roof mounts (SURE, like you could use the rack WITHOUT mounting it). I KNOW you'll find this an EXTREMELY fair price, carries Kevin's typical reputation for overbuilding, and looks cool and unique to get your rig noticed on the trail AND around town. 
KevinsOffroad.com exclusive...no one else has anything that looks like this or offers these features for your ZJ. 
Dimensions are approximately 73" x 43" x 7" at its tallest and widest. It will extend upward about 7" taller than the top of your factory roof rail (without a spare tire mounted on top), and 1" MORE than the WIDTH of the tire (laying down) at the center of the rack, if you want to measure it out for your garage.
Only upgrade is whether you always want to keep the wire mesh flooring open above the moonroof area for an unobstructed view of the stars (3/4 Mesh Floor), or want to add an additional 7.25 sqft. of roof-top storage capacity (Full Mesh Floor). Choose when placing your order.
Each Rack is hand-built, with one Rack every 3 days.
INTERNATIONAL FREIGHT SHIPMENTS: Please e-mail us for special instructions!! The above DOES NOT APPLY to International Shipments, only 48-State Domestic.