KOR-9906-HW Track Bar Upgraded Hardware Kit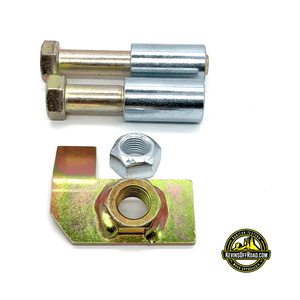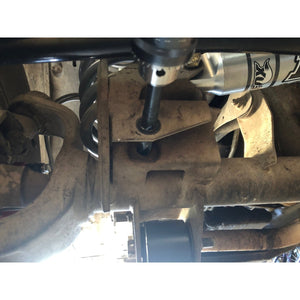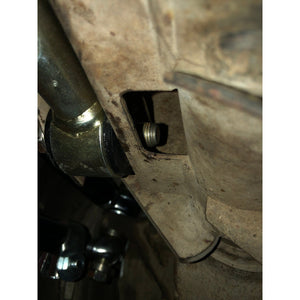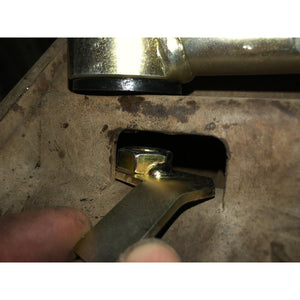 Track Bar Upgraded Hardware Kit
With our KOR-9906-HW Track Bar Upgraded Hardware kit, you have the ability to drill your wallowed-out oblong hole to a 9/16" diameter, allowing you to make the hole round again while taking advantage of the SUBSTANTIALLY increased clamping force of our 9/16" Hardened Grade-8 bolt.  Our Grade-8 bolt will withstand 75% more pound/feet of torque than the Grade-10.9 M-12 factory track bar bolts found on the WJ Grand Cherokee and JK Wrangler.  In Addition, it will withstand 300% more pound/feet of torque than the Grade-10.9 M-10 track bar bolts on the TJ Wrangler, ZJ Grand Cherokee, or XJ Cherokee!
If your track bar bolt has ever loosened, and then worked back and forth in its bolt hole, you may now have some oval or oblong holes in your brackets.  This makes it impossible to get the bolt tight enough to not slip.  The bolt will again loosen over time, which will help lead to Death Wobble.
This upgraded hardware kit comes with the following components:
(2)  7/8" OD x 7/8" ID Custom-machined Steel Sleeves.
(2) 9/16" OD Hardened Grade 8 Bolts.
(1) 9/16" All-metal prevailing lock nut.
(1) 9/16" Custom steel tabbed all-metal prevailing lock nut Zinc Coating to resist corrosion
This install requires the following tools:
9/16" drill bit.
Electric drill.
Socket Set including 7/8" sockets.
Torque Wrench (HIGHLY Recommended).
SuperDurometer Bushings Kit (Part # KOR-1199)
Polyurethane Lubricant for bushings (Part # KOR-1109)
All products in this Death Wobble Cure package are proudly American-Made!