Level Lift (3/4") 2-Spacer Pair (fits WJ F-only)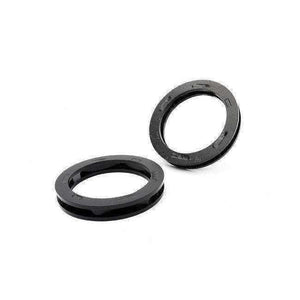 These 3/4" coil spacers help level out the stance of your WJ if you have installed a heavy winch and/or steel bumper, or if your springs are sagging slightly.
These spacers feature steel construction, a powder coated finish, and offer a Lifetime Replacement Warranty covering failures from manufacturing flaws or defects.
We do not currently offer a rear 3/4" spacer, but can special order you a 10mm (3/8") trim spacer for the rear. These can also be used if your vehicle is not level from one side to the other (sometimes one side will sit a little lower than the other depending on how the springs settle over time). Please contact us at sales@kevinsoffroad.com for more information.