Rough Country Jeep Wrangler JK Flat Fender Flares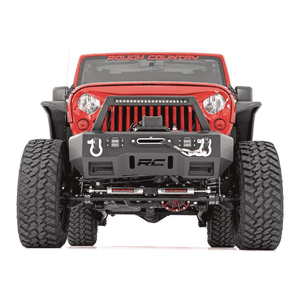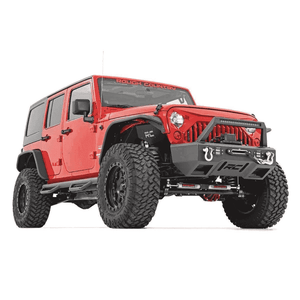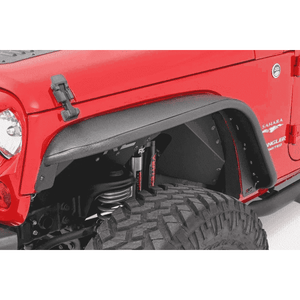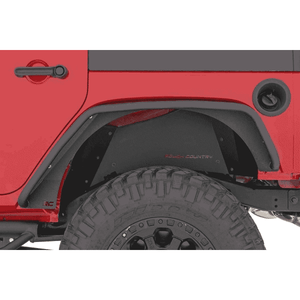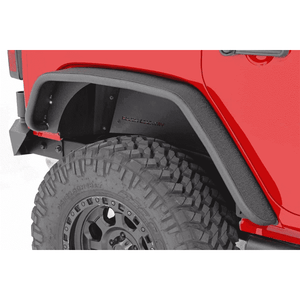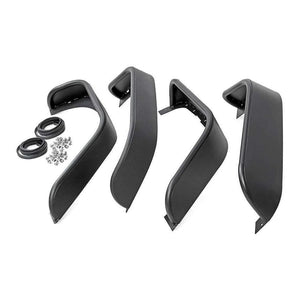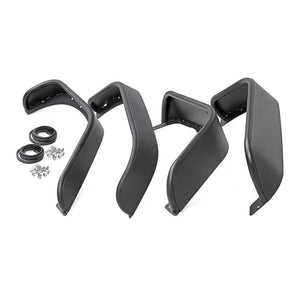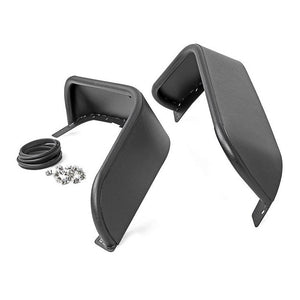 Want an incredible clearance and aggressive, good looks for your Jeep Wrangler JK?
Rough Country's Tubular Front and Rear Fender Flares gives a sleek profile, with durable flares. This offer awesome off-road articulation, with a two-stage epoxy coat and long-lasting black powder coat for a great looking flare year over year.
Jeep Wrangler JK Fender Flares Features:
8-inch wide tube style front fender flares
5-inch wide tube style rear fender flares
Manufactured from durable 5/32" steel and 1.25in tubing
Protects vehicle from on & off-road debris
Comes in satin black finish
Increases tire clearance
Provides 8-inches of front tire coverage
Provides 5-inches of rear tire coverage
Installation hardware included
Complete set for front and rear fenders
Check out the 2018 Jeep Wrangler fitted with Rough Country JK Fender Flares.