Cherokee XJ/ Comanche MJ Steering Box Reinforcement Kit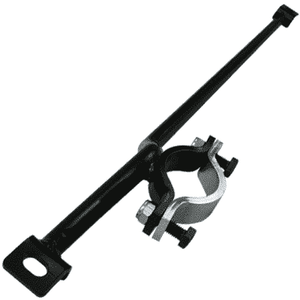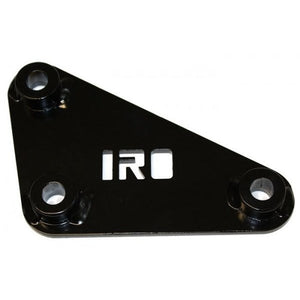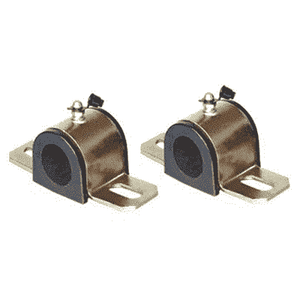 American Made
***Steering box braces are in production and are expected to ship by 11/27/23***
This kit combines 3 of our best selling products to help solidify your XJ or MJ's steering box. Includes the KOR-7400 Steering Box Brace, IRO Steering Box spacer, and a set of upgraded 9.5161 1" Energy Suspension Sway Bar Bushings. 
HARD-KOR STEERING BOX STABILIZER FOR  XJ CHEROKEE & MJ COMANCHE (POWDERCOATED)
How long has it been since you've checked your three steering gear mounting bolts? Have you noticed any looseness in your steering? Do your bolts come loose often? This can lead to Death Wobble!
SUPER-EASY 15-MINUTE INSTALL
TIGHTENS UP STEERING LOOSENESS
HELPS STOP DEATH WOBBLE
NO MODIFICATIONS REQUIRED FOR INSTALL
USES FACTORY BOLT HOLES (NO DRILLING)
NO PITMAN ARM NUT REMOVAL NECESSARY
NO UNIBODY TRIMMING NECESSARY
WORKS WITH ENERGY SUSPENSION GREASABLE BUSHINGS TO STOP SQUEAKS FROM YOUR FACTORY SWAY BAR BUSHINGS
KIT IMPROVES HANDLING / REDUCES SWAY / SAFER AT SPEED
IRO XJ Steering Gearbox Spacer
"The factory XJ power steering gearbox spacer is a total after-thought and a P.O.S. They always break and/or seize to the mounting bolts making them a real pain to use.
IronRock has come up with a solution. The 3/16" steel plate comes with welded HD spacer rings. Not only will they last, but they will offer extra support for your steering gearbox, spreading the load of the mounting bolts to a larger surface area. This spacer comes powdercoated black for excellent corrosion resistance."
Energy Suspension 9.5161-G Greaseable Sway Bar Bushings
These are excellent quality grease-able sway bar bushings, which replace the factory rubber bushings and clamps. They are used separately to eliminate squeeking noises from the front anti-sway bar, or in conjunction with our Hard-KOR Steering Box Brace to get the clearance needed to mount it up.
Of course, these parts are all available separately, but we highly recommend them together.