Jeep Grand Cherokee WJ 1999-2004 Rock Sliders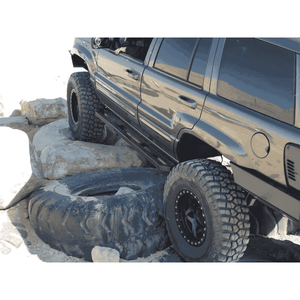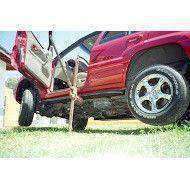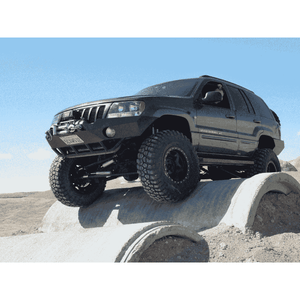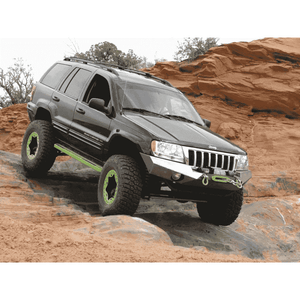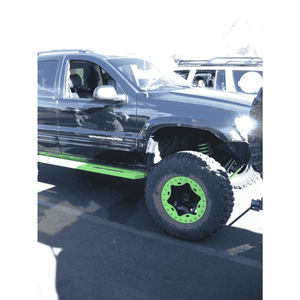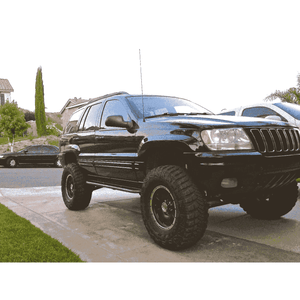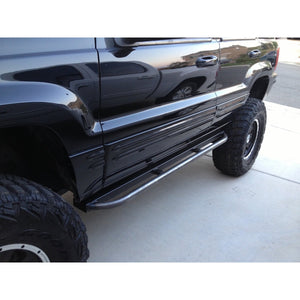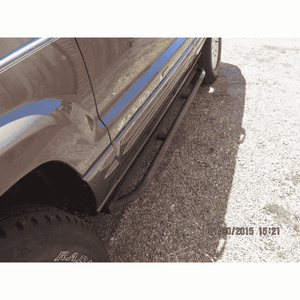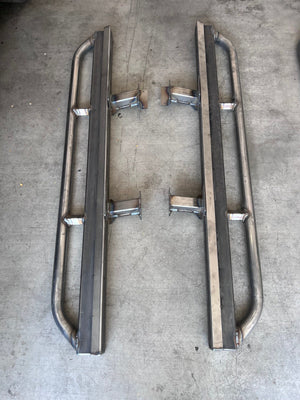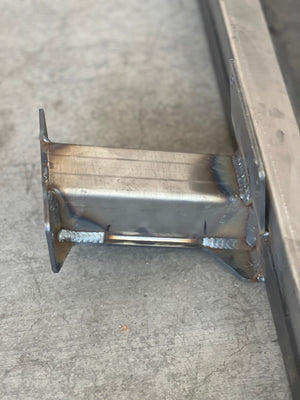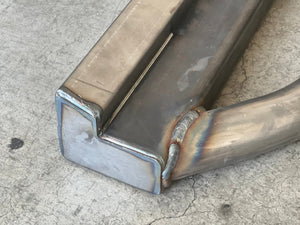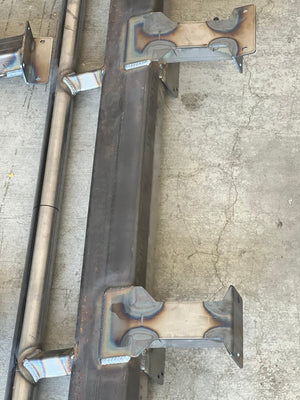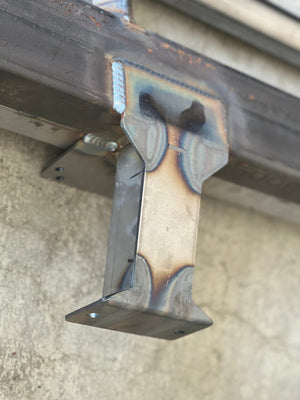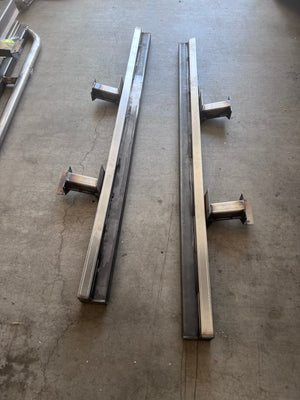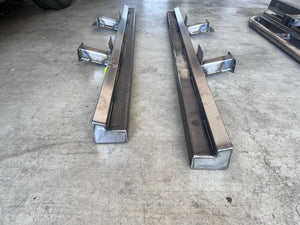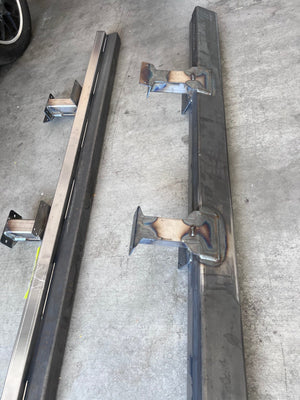 Jeep Grand Cherokee WJ Rock Sliders 
Hand-built in Phoenix, AZ
***Current build time for new slider orders is about 3 weeks***
***Custom sets available for long arm kits at no additional cost. Because all long arm kits are a bit different, please email us with the details of your kit for more info***
Rocker Panel Skid Plates for WJ Grand Cherokee (1999-2004) models
Rock Sliders handcrafted in the USA, by KevinsOffroad
Jeep Grand Cherokee WJ Rocker Panel Protection Skid Plates fits 1999 to 2004 WJ Jeep Grand Cherokees
Kevin's Jeep Grand Cherokee WJ Rock Sliders are "Rubicon Tested, Moab Approved™". We've been selling these successfully with lots of positive comments since 1999, and have saved our customers hundreds of thousands of dollars in rocker panel damage on their rigs. Hit the trails with confidence before a rock you thought you'd clear, but didn't, ruins your entire trip.
NOW IMPROVED WITH 2" EXTRA WIDTH PER SIDE, MAKING OURS THE BEST WJ DOOR AND ROCKER PANEL PROTECTION AVAILABLE ON THE PLANET!!
Triple-structure design (total of 1/2" wall-thickness) makes our WJ Hard-KOR Rock Rails the strongest WJ rocker panel protection available ANYWHERE, hands-down. Protects your door panels from damage by extending outward from your rocker panel seam under your door. (NOW BUILT WITH A TOTAL OF 7.5" WIDTH FOR MAXIMUM PROTECTION, NO ADD'L CHARGE!). Easy bolt-on installation (no welding), using common hand-tools. Unmatched protection against rocks, trees, and careless parking lot car door-dingers. Thick steel inner and outer rail, welded hot with 220 VAC for durability and resistance to cracking. NO loss of overall ground clearance - tucks up above the level of the crossmember. Round outer rail features smooth lines to match your WJ's shape. Allows easy access to your roof rack (or to wash the roof) Allows use with up to 36" tires without rubbing. 
Jeep Grand Cherokee WJ Rock Sliders - Lateral Protection Model Hard-KOR Rock Sliders
WJ Extreme Duty Rock Sliders protects much better laterally and as good or better from underneath as any other name brand heavy-duty slider designs that are out there. I have seen several rocker panel protectors made with poor bracing and/or flimsy tubing, bend upwards and crush the rocker panels on the Jeep. You certainly don't want to have your rocker panel protection crush under the weight of the Jeep when coming down hard on a rock, so our design utilizes thick square tube as the "body", and round tube for the outer rail. With square tube under the rocker panels, you get much more surface area to absorb the impact from the rocks. You can still use the outer round rail to step on when accessing the roof rack. This model protects from underneath and from the side. These, of course, are Hi-Lift-able, which can save your butt when you need to get the body of the Jeep up and off the ground. All Rocker Panel Protection models were designed with maximum ground clearance in mind: the lowest point on both versions is still ABOVE the transmission cross member, so absolutely no ground clearance is lost.
During the design process, I decided that I also wanted them to stick out a little further than what was on the market so I could protect the doors from large rocks when trying to squeeze between a "rock and a hard place". After all the trails I've run, I STILL haven't gotten any body damage on the doors!!! (the bumpers are another story, LOL!) Regarding cost, I figure that at our prices, you can't go wrong! The more price comparisons you do, the better a bargain these become. These are a lower tier in pricing and upper tier in protection and come ready-to-paint as well as being easy to touch up with spray paint after banging into rocks.
Our latest design is an Extreme Duty version, which is 2" wider externally, and has stronger mounts on it than our original model, to offer even further protection against bending when abused badly. Bear in mind that ANY steel product will bend if hit hard enough, so we created a model which will resist bending even more when putting your Jeep through the rigors of offroading. They are attached with 28 bolts and screws, and are sturdy as hell. And, our "No-questions Asked" Full Lifetime Warranty is also available, if you're REALLY abusing them!
These are great for the beginner and for the expert...anyone who wants added protection below his door sills "just in case", and wants to make sure he's buying the strongest and sturdiest rocker panel protection on the market.